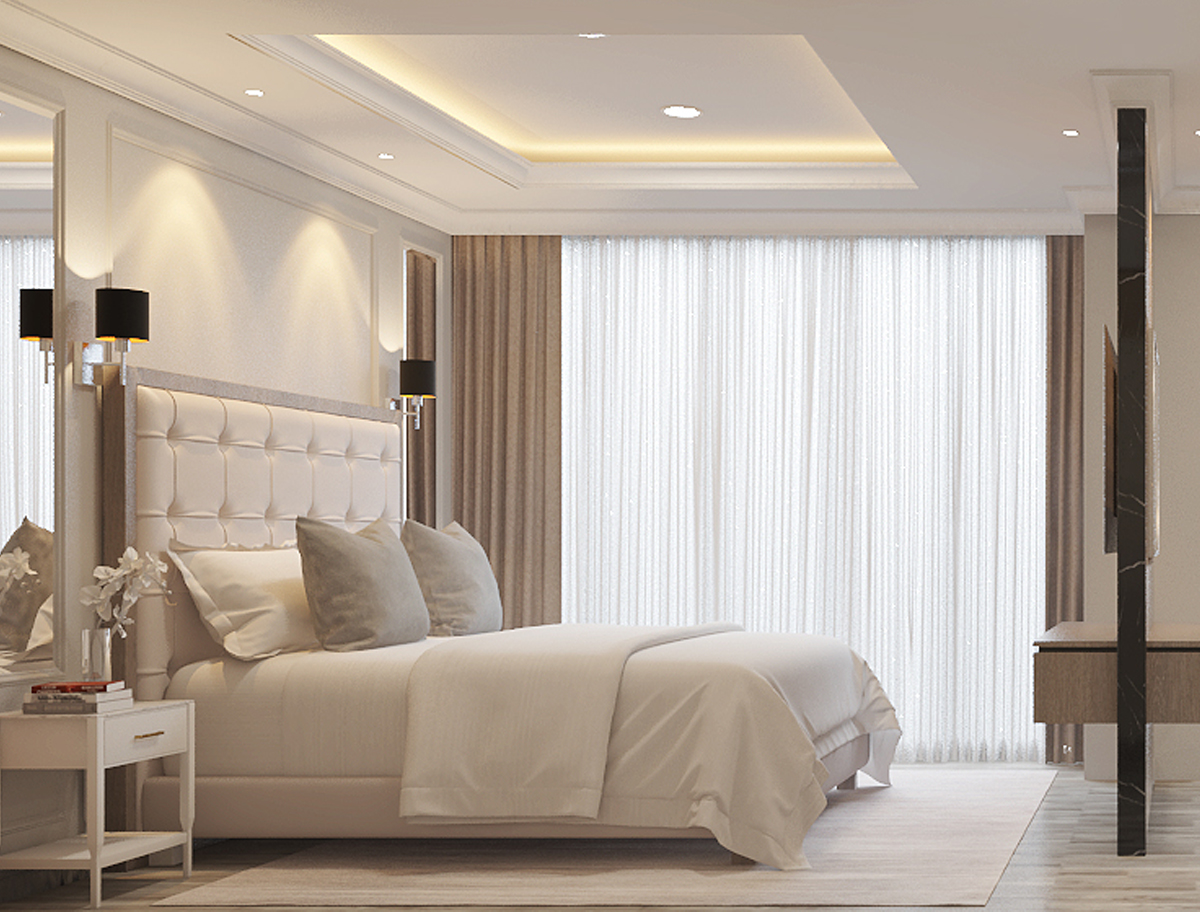 A modern home boasting a sleek and elegant design. The extensive joinery creates spacious rooms, providing a sense of grandeur. Ample storage space is provided, with multiple built-in wardrobes. The foyer in the entry and the joint living…
A home with a simple yet elegant design, the colour palette varies by room, to accommodate each room's use and purpose. The dining room is fitted with wooden panels and a chandelier, guaranteeing a refined dining experience. The fully….
Designed in predominantly white colours, the home has a clean feel to it. This coupled with the black accents and furniture, gives the house a distinctly masculine persona. The extensive storage space and multiple bedrooms make this…..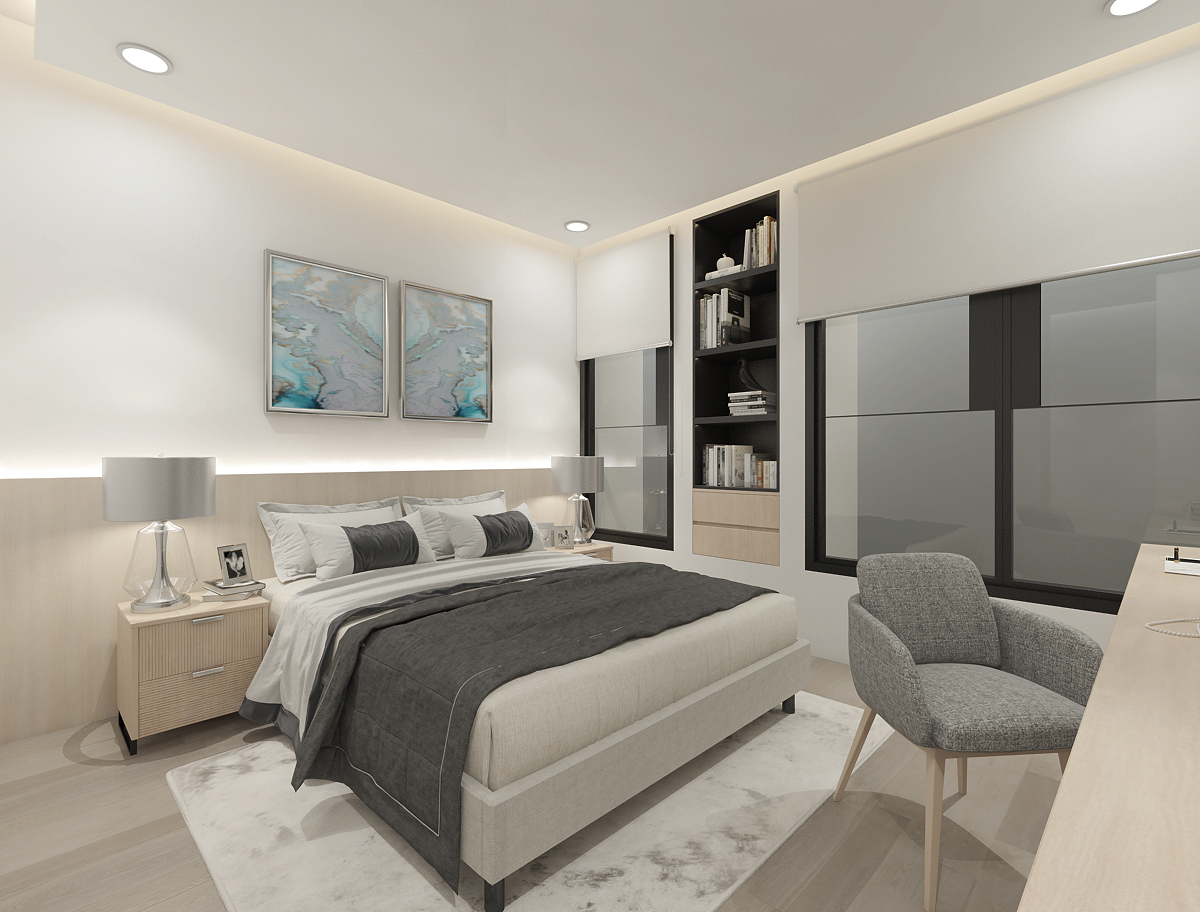 Live in the midst of nature in this home with a clean line and contemporary design. With wide open spaces, high ceilings, and a multitude of windows, the house invites light in and opens up to nature. Features include a workbench that…..
A cozy yet elegant home designed with dark neutral colours, which gives it a bold and modern feel. The central area is an open space consisting of adjoined rooms. The living area is separated from the working area by a see-through partition…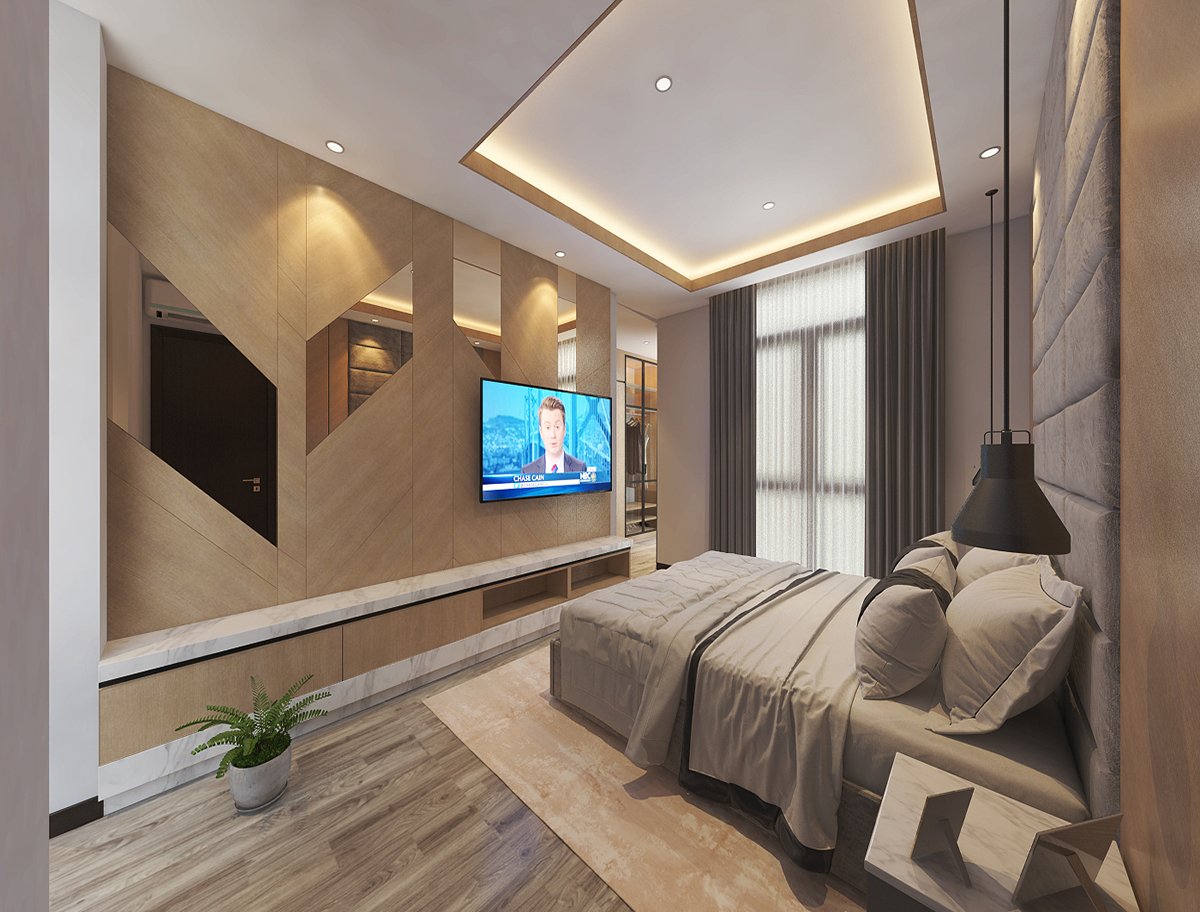 A futuristic and angular home designed in warm tones with extensive wooden panels. It provides the luxury of space, with multiple living areas, a non-cluttered bedroom, and a huge built-in wardrobe with glass panels. The TV room on the second…
Classic meets modern in a house reminiscent of a royal palace. This luxurious home boasts a mirrored powder room, and a walk-in closet + bathroom. The living area and bedroom are well-lit with chandeliers. The home's extravagance does not…
A spacious and elegant home influenced by the quintessential Scandinavian style. Opulent but not overstated, the design balances out neutral colours and simple furniture with well-placed texture. The bathroom is heavily accentuated with marble…
This luxurious home is substantially covered in mirrors, making the already extensive space feel even more spacious. The highlight of the house is its karaoke room, suitable for family gatherings and casual celebrations. The colour palette draws…